Kitchener Paralegal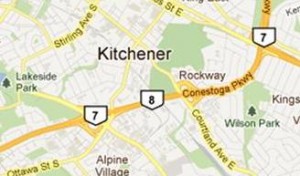 While we do not service the Kitchener-Waterloo area ourselves we are nevertheless pleased to recommend NLE Paralegal Services – a local paralegal firm that services Kitchener, Cambridge, Brantford, Guelph, Stratford and Woodstock Small Claims Courts.  
Telephone   416-998-5609

24 Hour Fax 647-351-0349

nle_paralegal[@]sympatico.ca

CONTACT FORM
Please note that until we confirm that you are not involved in a situation with one of our existing clients we can only take certain limited information.  This is for your protection.

Also, because we are often in court it can sometimes take as long as 24 hours before we can respond to an inquiry.  Your patience is appreciated.

Please note that a typical client spends about $800 in legal fees with us and consequently for matters under $2,500 it may not be cost effective to retain us.  Although we generally do not recommend individuals represent themselves, in such cases we may nevertheless first send information on how to proceed on your own instead of making a return telephone call.  If you would still like to explore retaining us then please let us know in reply.

Lastly, no paralegal-client relationship is created by sending us your contact information.  Nor, for that matter, as a result of a telephone consultation.  A paralegal-client relationship is only created upon the exchange of a Letter of Authorization between our office and you.

Our Terms and Conditions, see the link below, also apply.
NLE Paralegal Services operates in the following courts:

Kitchener Small Claims Court.

Waterloo Small Claims Court.

Cambridge Small Claims Court.

Brantford Small Claims Court.

Stratford Small Claims Court.

Guelph Small Claims Court.