Ontario Small Claims Court Paralegals

 Plus much more…
Highway Traffic Act.
Other Provincial Offences.
Landlord and Tenant Board.
Debt Collection up to $25,000.
Licensed by Law Society of Upper Canada.
Our firm practices primarily in the Ontario Small Claims Court , Provincial Offences Court and the Landlord and Tenant Board .  We have been in business since 2001 and we have appeared in court over 3,000 times.

Provincial Offences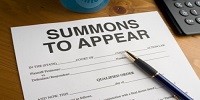 Many convictions under the Highway Traffic Act can have serious implications for your driver's license and your automobile insurance.  Don't do it alone.  Talk to us first.
Small Claims Court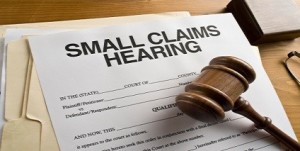 The Ontario Small Claims Court can hear most lawsuits that involve claims for money or the return of property up to a maximum of $25,000.  Call us for a free consultation.
Landlord & Tenant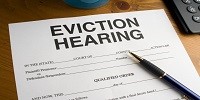 Under Ontario's Residential Tenancies Act both landlords and tenants have certain rights and responsibilities to each other.  Ensure that those rights are protected.

1. Litigation is a knowledge-intensive enterprise.  
There are about 100 federal and provincial statutes we have knowledge of.   In addition there are dozens of common law and equitable principles as well as the Small Claims Court Rules and related procedures.
2. Court staff cannot give you legal advice.
Court staff can only provide limited assistance with court forms and procedures.  And as indicated in the previous point there is far more to litigation than filling out a form.
3. It's not like the reality court-shows seen on television.
Many people think they can just show up and "tell their story."  This is not the case.  Each party is responsible to present their evidence, make appropriate legal submissions and know the law as it applies to their case.

City of Toronto.

Our team of Ontario Small Claims Court paralegals continues to service the Toronto Small Claims Court which is the busiest Small Claims Court in Canada.
The 905 Region.

From our base in the City of Mississauga we service the entire Greater Toronto Area from Hamilton to Oshawa to Newmarket.
Kitchener Area.

We are able to recommend a local paralegal to those clients who require representation in the Kitchener-Waterloo area.



October 10, 2016
HOLIDAY:  Thanksgiving is a holiday under the Small Claims Court Rules and courts are closed.  If a court deadline falls on the holiday then it is carried over to the next day that is not a holiday.
October 6, 2016
RULES OF THE SMALL CLAIMS COURT:
  Increases to the court fees for the Small Claims Court are announced today which become effective November 6, 2016 [
see link here
].
October 1, 2016
INTEREST RATES:  For the fourth quarter of 2016 Courts of Justice Act pre-judgment interest remains the same at 0.8% and post-judgment interest remains the same at 2.0%.